Shallom....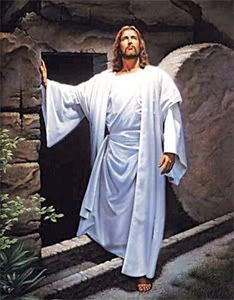 For God so loved the world that he gave his one and only Son, that whoever believes in him shall not perish but have eternal life. For God did not send his Son into the world to condemn the world, but to save the world through him. Whoever believes in him is not condemned, but whoever does notbelieve stands condemned already because he has not believed in the name of God's one and only Son.This is the verdict: Light has come into the world, but men loved darkness instead of light because their deeds were evil.

Here is an Easter Egg Carefully decorated And holding inside A special treasure!
It's not made of chocolate Or marshmallow creme; It's not coconut-covered;It's not jelly beans.
It holds a wee chick Quite delicate and soft,So loving and sweet,So innocent and warm!
Here is an Easter Egg just for you! And it's filled with love...