:: Time Now ::
:: My BlogSite ::
:: My Calender ::
:: My Songs ::
:: My Foto Album ::
:: My Idol ::
:: YaN's Video ::
:: Who Online? ::
:: YaN's 2nd Counter ::
>>>Malaysian Idol<<<
Monday, September 26, 2005

Kelmarin malam...sia tingu Malaysian idol...adehh..selama nie inda la ba sia minat tingu ni barang,tapi,apa buli buat kan...cousin² sia sumua riuh pasal MI..jadi,apa lagi,sia pun terjoin sekali la ikut diurang tingu...siap pasang d bilik lagi tu...doi kama.....emm,buli tahan juga laa suara durang...masa tu,semi final la,tinggal Daniel dan Nita lagi peserta.....who will be the next malaysian idol?....


>>>Nita vs Daniel<<<
Alalala...semalam,lain lagi kejadiannya...sia pula yang terover...durang causin sia sumua steady ja...sia ja yang tia sabar²...balik² tingu jam..tia sabar tu jam mo p jam 9.00 malam...hehehe...hebat juga penangan nie malaysian idol pula...emm,sia harap² sangat c Daniel yang menang baa...bida gia c Nita tu...macam tida kosuang hiti ginawoku.....siou kio Nita......bukan mo cakap sia minat or pilih c Daniel kerana liang chai...bukan juga mo cakap yang c Nita nie yong soi kaa....tapi,semua ini kerana bakat..mo tingu Vokal baa...tapi,kalau mo kc banding sama sia,sini sia tapak kaki diurang ;hammer: wakakakaka.....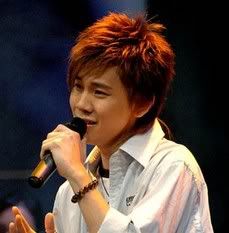 >>>Daniel<<<
Wahhhh bravo!! bravo!!! Ini dia kita punya Juara malaysian Idol musim ke-2,siapa lagi kalau bukan Daniel...Adeh,semalam,punya la sia happy time c Daniel diumumkan juara....sempat lai sia telefon c PS..hehe..
siou kio PS,sia menganggu ko...memang layak la c daniel menang...walau c Daniel ada "licak" sikit,tapi tak der maknernya <--(pinjam style marsha jap)..menilai bakat bukan kepada personaiti orang itu.....ngam laa..ada suda kawan c Vince...harap Daniel keluarkan album melayu lepas nie...cute ba cara sebutan melayu c Daniel nie.. macam mo terbelit² tu lidah..sia paling suka c Daniel nyanyi lagu yang ke-3 tu..lagu lama tu ba...sepa yang nyanyi tu ahh?...Brorey Marantika kali tu..pandai dia kc upgrade lagu nie style urang muda...bukan mcm urang tua da bilang tu pengkritik 1...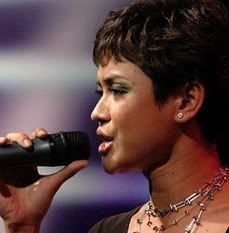 >>>Nita<<<
Emm,tahniah juga untuk Nita,naib juara malaysian idol musim ke-2...buli tahan juga suara c Nita nie,tapi,bagi sia c Daniel lebih layak juara....sorry Nita..1st time nampak c Nita nie kan....sia terbayang muka c Helle Barrey <--(ngam kai nie ejaan sia?) c anu baa..yang heroin catwoman tu....ada mirip ba muka diurang..pindik lai rambut c Nita tu...lagi satu,time da nyanyi lagu "big spender" kesukaan sia,napa da nda nyanyi spaiderman spaiderman tu ahh?...hahaha..mimang satu biji la kalau macam tu....siok ba sia dingar c Nita nyanyi nie lagu...pandai dia kc lengok² suara dia.Lagu nie juga yang telah meletakkan allahyaraham Sudirman di pentas dunia suatu masa dahulu. pwitt sumandak....orait baa...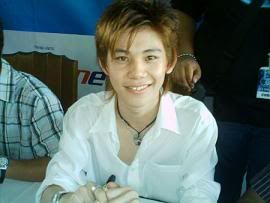 - Daniel n Nita -

>>>Jien n Cheryl<<<
Pweettttt !!!! pasangan pengacara malaysian idol musim ke-2 paling sepadan bagaikan pinang dibelah sensor..opppsss...bagaikan pinang dibaleh dua baa...cute ba diurang nie...dua² ada lesung pipit.....kalau tiada diurang,maka inda la meriah malaysian idol.....cara pengelolahan acara yang bijak dan lancar...salute sama kamurang...c Jien baa...sa minat owh...kalaulaa...haihh...alalalala..tak der maknernya baa....hehe,tapi,kalau bukan c Jien lai pengacara dia nanti,macam malas la mo tingu Malaysian idol...sebeb,teda lai yang sia mo renung²..wakakakka....inda baa...

Okee...sampai disini sija la sia mengupdate blog sia nie kali....panatan suda jari² sia menaip.....sebenarnya, keburingan ba sia nie..sunyi lai tu...customer pun ramai...hehe..tapi,masih lai sia dapat "projek" di depan pc.. ngeh ngeh...sebenarnya,tamu besar ba d KB nie ari,tapi sia nda dapat p...inda berani minta benar buss...sepa suru sia pengecut !! buring dii..Emm,banyak yang berlaku hari nie..terutamanya kelmarin dan tadi pagi...uinaa..happy ba sia nie kunu...macam nie ba cerita dia...--->kita tunggu selepas ini..***)...2b continue...

posted by F!oNa @ 10:45 AM


:: About Me ::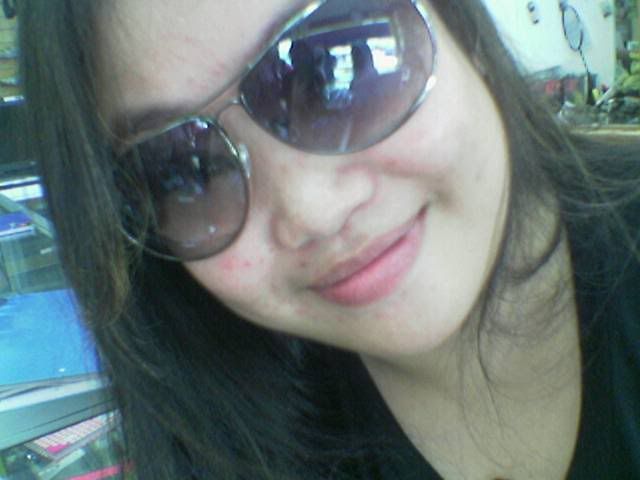 Name: F!oNa
Home: RaNaU, SaBaH, Malaysia
About Me: Funny,sporting,understanding
See my complete profile
:: Let's Chat Here ::
:: YaN's Promo ::
Dapatkan di pasaran sekarang Juga.Cepat!! Sementara stok masih ada.. Beli yang Original :)

:: INFINATEZ 4EVA ::
*INFINATEZ FAMILY :
1) GOOD LUCK
2) ALWAYS SUPPORT U GUYZ



:: Cutie Logo ::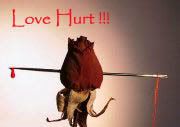 :: My Friends ::
:: My Fav. Web/Blogsite ::
:: Sabahan Artis ZonE ::
:: Studio Rakaman ::
:: Ch@Radio/TV ::
:: Songs,Mp3&Lyrics ::

:: Kredit & Fav.Grup ::
:: Previous Post ::
:: Archives ::
:: Powered by ::