:: Time Now ::
:: My BlogSite ::
:: My Calender ::
:: My Songs ::
:: My Foto Album ::
:: My Idol ::
:: YaN's Video ::
:: Who Online? ::
:: YaN's 2nd Counter ::
FELIX AGUS's 1st ALBUM - SALE NOW !!!
Sunday, December 17, 2006
TAJUK :
AKU PENCINTAMU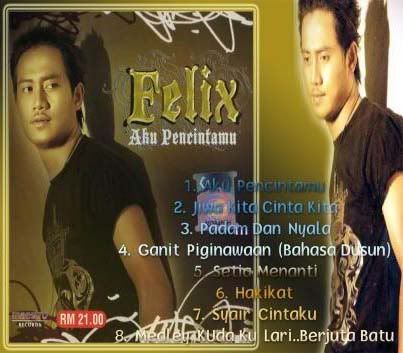 - Album Baru Felix af3 -
1.

Aku Pencintamu
2.

Jiwa Kita Cinta Kita
3.

Padam dan Nyala
4.

Ganit Piginawaan ( Luka dalam Percintaan - Dusun )
5.

Setia Menanti
6.

Hakikat
7.

Syair Cintaku
8.

Medly Kuda Ku Lari & Berjuta Batu
Sia Bilang :
- Full album

Felix

ini boleh didapati dipasaran dengan harga

RM21.00 (CD)

. Pastikan kita beli yang original kio. Sia nda sabar mo tunggu album dia sampai di Sabah. Dengar kata, Felix akan ke K.Belud

23hb December

nie untuk mempromosikan albumnya sulungnya. Satu yang sia sedih nie, kenapalah

8 lagu

ja dalam album Felix? its not fair!! tak berbaloilah menunggu selama

setahun

hanya untuk 8 lagu sahaja.. seperti ada sedikit ketidakadilan disini.. but, what to do kan.. Felix sendiri pun nda mo semua nie terjadi.. ia memang sudah dirancang sejak dari awal.. macam

Linda Nanuwil

juga.. nasip baiklah ada lagu ciptaan masing².. Lagu

Dusun - Ganit Piginawaan

tu sia sudah dengar Felix nyanyi Live time

Sabah Fantasia Tour (14 Ogos'06)

lalu.. mamang siok lah.. okee, to

FAF

c & peminat Felix di luar sana, jom serbu Album Felix maciam Pisang Goreng yeah !!!!
posted by F!oNa @ 10:27 AM


:: About Me ::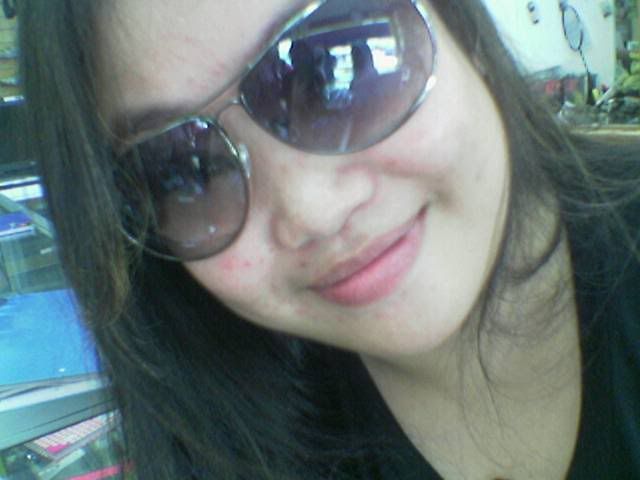 Name: F!oNa
Home: RaNaU, SaBaH, Malaysia
About Me: Funny,sporting,understanding
See my complete profile
:: Let's Chat Here ::
:: YaN's Promo ::
Dapatkan di pasaran sekarang Juga.Cepat!! Sementara stok masih ada.. Beli yang Original :)

:: INFINATEZ 4EVA ::
*INFINATEZ FAMILY :
1) GOOD LUCK
2) ALWAYS SUPPORT U GUYZ



:: Cutie Logo ::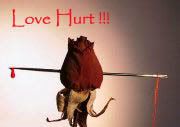 :: My Friends ::
:: My Fav. Web/Blogsite ::
:: Sabahan Artis ZonE ::
:: Studio Rakaman ::
:: Ch@Radio/TV ::
:: Songs,Mp3&Lyrics ::

:: Kredit & Fav.Grup ::
:: Previous Post ::
:: Archives ::
:: Powered by ::