Selamat hari kekasih sedunia pada semua kawan2...setiap tahun,tanggal 14 Febuari adalah hari yang ditungu2 oleh pasangan2 cauple.Hehehe... pada mereka yang pernah meraihkannya,atau bertemu jodoh pada hari tersebut,mesti tersenyum bila tanggal 14 febuari ini menjelang.Namua di sini ada pertanyaan.Adakah hari kekasih ini hanya untuk pasangan2 bercinta?.. bolehkah ia dirayakan bersama keluarga tercinta?.. Mestikah hanya pada hari tersebut sahaja hari untuk kekasih saling meluahkan cinta?..
No no...kasih sayang itu perlu berlaku setiap detik..tak semestinya dengan ucapan.Dari tindak tanduk dan perbuatan pun boleh menyatakan cinta itu... (hehe macam la sia tau butul ..)

- Cinta itu bertindak menerangi,memandu,dan melindungi orang yang tersayang bagaikan lilin ini yang melambangkan kehidupan penuh cintakasih.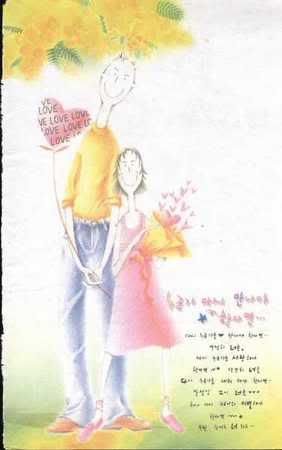 Each time i look into your eyes
I know our love is real
My feelings for you grow each day
Do you know how i feel
I've never felt this way before
I hope that we will last
I'll stand by you through thick and thin
Forget about the past
I can't hope loving you
I need you in my life
Maybe one day if my dreams come true
I'll have your love forever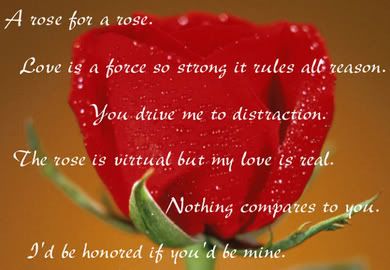 * Shallom.. emm apa mo cakap nie ahh.. "hari kekasih" <-- sebenarnya apa yang perlu dikongsikan masa tu?.. kenapa mesti dirayakan?.. hehe sa netau la apa mo cakap sebab nda pena pun celebrate ..sama kawan2 sija la time sikul2 dulu.
Siuk juga di sikul dulu.. ada kad misteri tiba2 datang laa... rose laa.. coklate laa... dei,miahaha misteri lagi tu bah.. Haihh..
Tahun 2004 dulu time 13hb tu pigi di Rasa Ria resort with my sist. & causins..14 feb '04 & '05 di cc sija keja..keke . Nampaknya tahun nie pun sama.. uikss.. lama da nda celebrate sama my best friend,Laisah aka Lai ;) miss u dear !! Dia pun mesti celebrate Valentine's Day dengan bf dia tu.. dei takkan sia mo kacau daun pula ;p .. Hehehe.. ba aramaii tih sija la ;p